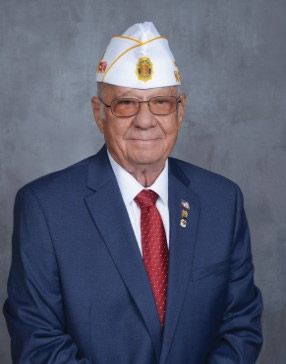 Welcome to the Nebraska American Legion website. We have 352 American Legion Posts and over 27,000 Legionnaires throughout the State of Nebraska. We are all very proud to be part of the largest veterans organization in the world.
For over 100 years, members of American Legion posts in Nebraska have helped promote the four pillars of The American Legion. These four pillars are Veterans Affairs and Rehabilitation, National Security, Americanism, and Children and Youth.
The American Legion Family is part of a larger family that includes The American Legion Auxiliary, The Sons of The American Legion and The American Legion Riders. We all work together to carry out these four pillars. My motto this year is "Serving Our Veterans on the Road to Success."
Won't you join us, The American Legion Family, to continue our second century of service to our military and veterans, their families, our great Nation, our communities and our youth. Contact us at (402) 464-6338 to find out how you can join and help.
Don Suchy
Department Commander
2022-2023