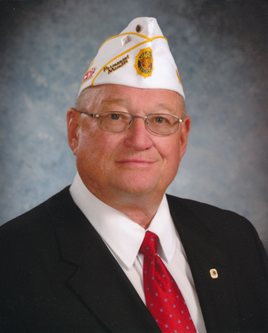 Welcome to the new American Legion, Department of Nebraska website. I hope you will find this site interesting and helpful.
The American Legion, Department of Nebraska continues to focus on the enhancement of customer service and recognizes the importance that technology plays in the lives of our veterans. Because of this, we have designed a brand new website.
This site contains a wealth of information on our numerous programs, membership, upcoming meetings, VA claims assistance and more. Please feel free to browse around the site and check out the new features.
If there is information you think would benefit other veterans in Nebraska and you don't see it anywhere on this site, please let us know. Also, if you haven't already visited Mike Helm's web site, www.helm4cmdr.org, please check that out to find out more about Mike's campaign to become National Commander of The American Legion in 2014.
We at the Department Headquarters hope you find the new website useful and look forward to your feedback.
- Commander Jim Sidel